Turntable Thoughts actually got its first big break when I wrote about the best Japanese albums of 2018 to Jan 2019. Since then, the blog has gone on to cover a plethora of genres, artists and even anime. So for my first article back after a 3-month hiatus, I figure it's only right that I go back to basics – and shine a light on the very best albums that Japan had to offer in 2022 (in my humble opinion).
You'll also find out about my overwhelming love for female vocalists too lmao.
Notable Mention: milet – Visions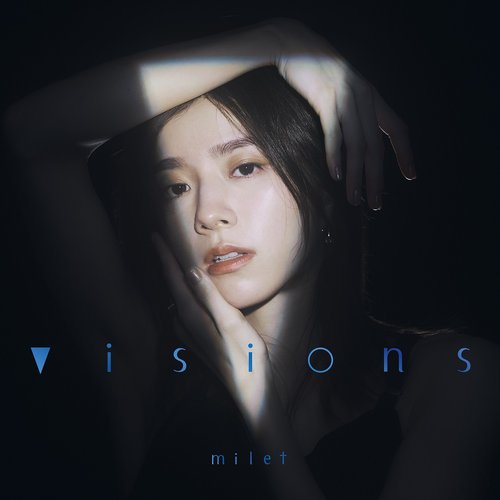 milet as an artist feels like an outlet for her label to churn hit songs out of. Since her debut in 2019, she's put out 8 EPs and 2 albums – each spaced only a few months between each other. On them are always tracks that play to her strengths: deep, powerful ballads that showcase her raspy voice while backed by exquisite production. It's easy to see that every song put out is meant to vie for a spot on the charts, doubly so with the amount of TV show and anime theme songs she's done (a pretty surefire way for success on the Japanese charts).
On her sophomore album Visions, it's business as usual. A mix of soaring ballads (both theme songs and standalones) and serene tracks, milet doesn't stray too far outside her wheelhouse but she doesn't need to. It's not a great album but the many highs on this record are much higher than anything else on this list ("Fly High", "Ordinary Days"), and that's more than enough for me to give Visions a shoutout.
---
Did you think I would make a list like this and not include my favourite Japanese artist of all time after she dropped this year? Always a heavily underrated artist, Rei's brilliance on the guitar and its ability to give her juvenile tunes depth has always been a trait that captivated me. On QUILT, that strength is here tenfold thanks to the various collaborations she brought along for the trip.
Touted as a 'Collaboration Album', Rei partners with friends like CHAI and Sakura Fujiwara along with industry heavyweights such as Haruomi Hosono, Masayoshi Yamazaki and more. Now I don't know how much this matters but nearly every featured act on here has more monthly listeners than Rei on Spotify, so seeing her being showered in love and incredible instrumental performances from them just feels validating as a long time fan.
It helps that every track feels like a stamp of approval from each collaborator – each still maintaining enough of Rei's signature animated energy but different enough by not being simple blistering guitars throughout any more. The production quirks are what truly make each song memorable and the biggest reason why I think QUILT is her best album yet.
---
South Penguin – R
How many indie rock albums have you heard this year with an opening track unabashedly inspired by Playboi Carti's Whole Lotta Red? Ad-libs, manic screaming and all. "vitamin" is an incredible first impression, which is slightly to the album's detriment because nothing else on R comes close (but is still a good album! Why else would it be on this list?).
The rest of the record moves into familiar indie rock territory with gleaming guitar licks and elaborate bass lines. Lead vocalist Akatsuka's composed vocals help set a nonchalant tone throughout, which makes for great casual listening. However, like the opening song, R is at its best when South Penguin decides to step out of their comfort zone sonically – as in the case on the Dos Monos-featuring "gadja".
For one, the track is an instant jolt of energy thanks to Dos Monos' frenzied verses while South Penguin's instrumental playing almost serves as second fiddle to their rapping. They're frantically playing catch up while the song's manic momentum continues to trudge along, and it blows every other trach out of the water too.
---
Ryokuoushoku Shakai – Actor
There's just something about bands that can channel that anime opening J-rock sound that really hits my guilty pleasure sweet spot. Just a few songs into Ryokuoushoku Shakai's 3rd album and you'd be pretty about what you're getting, but I'll be damned if it isn't some of the most fun I've had with a record in a long time.
Much of Actor's best moments feel comfortably familiar, the crescendoing verses before a booming chorus or a bridge that is somehow always catchier than the chorus. Even lead singer Nagaya Haruko's sweet vocals just hit all the right notes for a nostalgic dopamine hit of an anime clip that doesn't exist. The most appealing factor of Ryokuoushoku Shakai's music then comes in the form of being able to induce me into getting lost in my reverie.
Whether it's moments of triumph or a simple drive by the oceanside, Actor is chock full of tracks that are tailor-made for daydreamers to soundtrack their fantasies too…because though it may be generic, this album is excessively confident in nailing established tropes.
---
Anna Takeuchi – TICKETS
Anna Takeuchi's debut Matousic was an upbeat declaration of being confident in your own skin, her sophomore follow-up TICKETS is an outright celebration of any and all positive emotions of the human experience. Shedding the personal tales of her debut, Anna's mission on this record was to dial her "cuteness" up to 11 and she very much succeeds a doing so.
Heavily inspired by K-Pop, Anna explores a variety of sounds beyond the comfort of her electric guitar. From house music to rap, she weaves through them with the grace of an artist who definitely isn't familiar with each genre but compelling enough in her performances to power through anyway. The "moe"-ness of TICKETS lies in Anna's high-pitched and breathy vocals, which isn't my usual cup of tea but their pairings with the contemporary production just make the album a stupefyingly enjoyable listen.
---
The official soundtrack to a movie of the same name, My Small Land is about a family of Kurdish asylum seekers in Japan and their struggle against Japan's brutal immigration policies. I haven't seen the film but it's likely to not be an easy watch, and this album holds no punches either.
A serene and sorrowful listen, Roth Bart Baron strips down their usual arena rock sound for a quiet and acoustic approach. With a lonely string section or echoey piano keys chiming in alongside the guitar plucking every now and then, the intimacy of My Small Land feels hopeful. The band finds a delicate balance of being gently captivating without relegating itself to being background noise – and that's always the #1 reason for why I'd fall in love with any soundtrack.