Another week means another round of weekly song reviews. This time we finally got a SZA single after a 3-year wait, a 9-minute Detroit cypher behemoth, a new single from one of my favourite Japanese bands, and more!
If you want more unfiltered opinions on music, follow me at @jenericjensen on Twitter.
---
Genre: R&B
After a few pop offerings here and there, SZA is finally back in her R&B bag on "Hit Different". The Z-era influence is loud and clear with how lowkey and vibe-y the track is. Though it definitely doesn't reach the highs of CTRL's best tracks, it's still a promising direction for the TDE songstress.
I'm not feeling the Ty Dolla $ign hook though, but at least SZA isn't going full pop with her next album.
---
Genre: EDM, Pop
Jackson Wang is a musical chameleon, but unlike label mate Rich Brian, he often fails to leave an impression across any of the sounds he dabbles in. "Pretty Please" is essentially a Galantis song with a perky electronic production. Jackson could be switch out for any male pop singer and it wouldn't have made any difference.
I've always seen Jackson Wang as an artist that fails to register any sort of individuality in his music, and "Pretty Please" fails to change my opinion of him.
The man can dance though.
---
Genre: Pop
A gorgeous ballad from FINNEAS, "What They'll Say About Us" is a comforting song in our uncomfortable times. It also fixes the issues that I always had with his past material – which was the lack of 'urgency' in his performances. Blood Harmony always felt like FINNEAS was on cruise control, that he was making music that he always knew that he could (and so he did).
"What They'll Say About Us" instead feels like a product of an artist who has something to say, which lends this song multitudes of more emotion.
---
Genre: Rap
Tobi Lou continues to be madly underrated which doesn't really make sense to me since he makes incredible pop rap. "Endorphins" is his latest in a long line of catchy singles that somehow just doesn't catch mainstream attention. It's a fully sung track that would honestly fit better in an indie pop artist's discography than Tobi's, but it's still a cool left-field offering nonetheless.
My only gripe with it is its length. At only 3-ish minutes, the lack of any meaningful progression in his performance wears out the catchy chorus pretty quickly.
---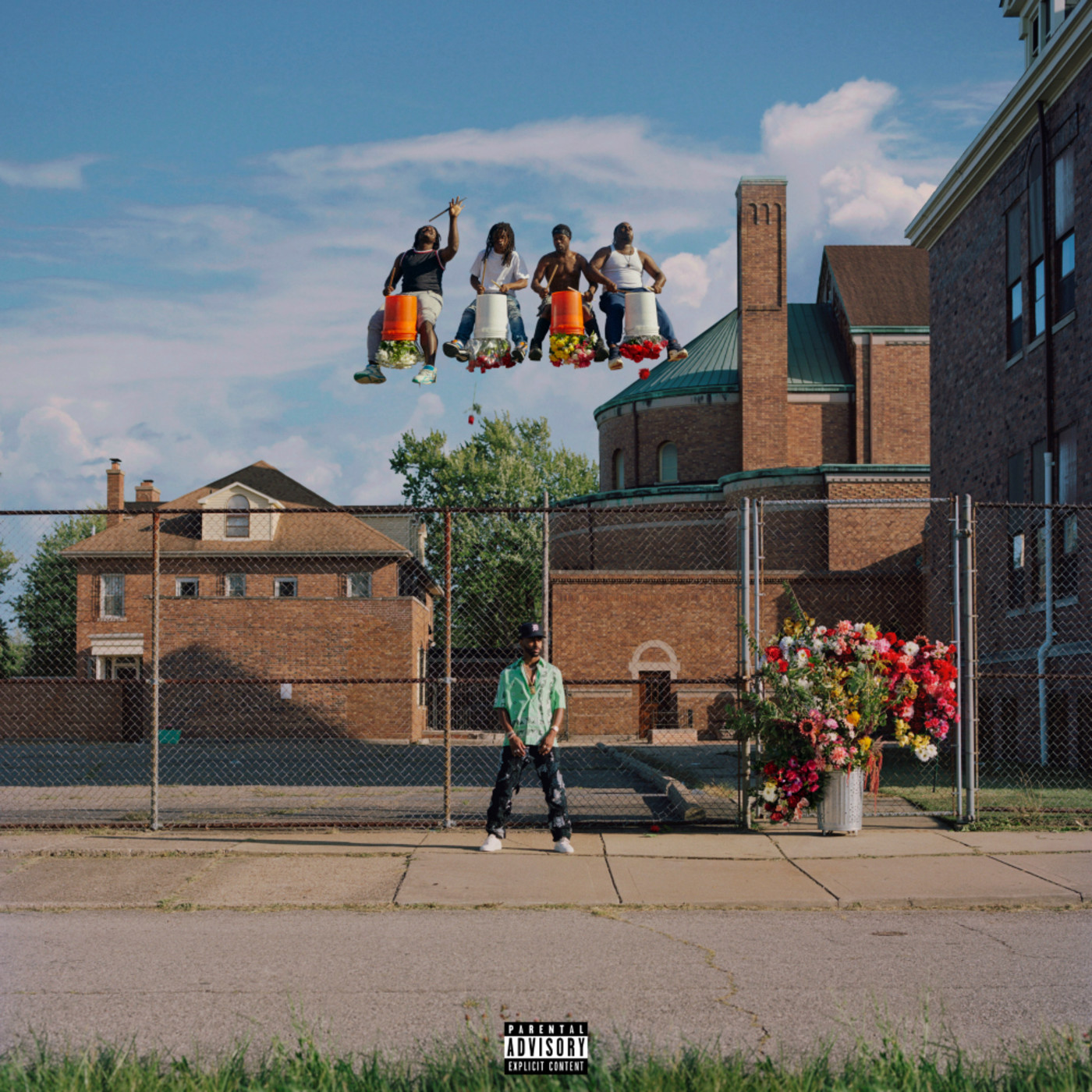 Genre: Rap
Who knew Big Sean had this much pull in the industry? Gathering 11 rappers from Detroit's expansive hip-hop scene, "Friday Night Cypher" has no right to sound this concise and polished; though this is largely thanks to multiple beat switches across its 9-minute runtime. As the production keeps things fresh, the rappers are asked elevate the song to greater heights…though it doesn't happen often.
For every great performance like Kash Doll or Royce da 5'9, there are 2-3 passable ones like Payroll Giovanni or Sada Baby. They don't ruin the song but most verses on the song fail to excite me.
Of course, I have to talk the Eminem feature. It's probably his best feature in years and would have fit snugly on Music To Be Murdered By, just a typical technical flex session from the Rap God himself.
---
Genre: Indie Rock
I written about Helsinki Lambda Club before, their brand of warm indie rock is exactly my cup of tea. Keeping that same aesthetic, "Mitsubishi Macchiato" moves away from the more laid back style of Tourist and towards a punk rock sound that's kind of a hit-or-miss.
I love the guitar passages on it but the lead vocals just sound a bit too 'sticky' for my liking, almost as if the lead singer is struggling to keep up with the rest of the band. Still, I'm excited for the new direction they're going in for the new record.
---
Genre: Pop
"Do It" is a strong standout on Chloe X Halle's stellar sophomore album Ungodly Hour. Their chemistry on the original was largely what gave the track it's undeniable flair. This remix however…just rips it all out.
Aside from Doja Cat's fun opening verse, City Girls and Mulatto just fail to do anything on here. They sound awkward over the Scott Storch production, at times almost as if they recorded their verses on a wholly separate beat before slapping them on here.
---
Genre: R&B
Yuna has only gotten better with time and "Invisible" her latest improvement in a career already full of highs. Switching lanes from last year's disco-pop influenced Rogue, "Invisible" is a sultry R&B track that makes great use of her breathy vocals which complements the compact live instrumentation well. It's a nice look into the new sound that I'm confident she'll do justice in.